Sign up for
Uplift You
Resources & updates
to support your spirit!
Name:

Email:

Title:

Inspiring YOU
so you can inspire
& uplift others!
Rave
Reviews
Donna Fedor has never seen a situation that could not be viewed from a more empowering point of view.
"If you change the way you look at things, the things you look at change." - Wayne Dyer
Read what HR Professionals, Recruiters and Program Participants have to say about this effective Re-THINK! Job Search Program.
HR Professionals
The Re-THINK! program is brilliant and fills a critical need for the job-seeker. Confidence and a great attitude are an important combination in any job search and even more critical when one is searching for work in an "employers market". I have met dozens of candidates who are understandably frustrated with the job hunting process and, frankly, it shows. Appearing beaten down or, worse, desperate puts them at a distinct disadvantage with hiring managers who look for skilled and confident candidates to fill open positions. The Re-THINK! program helps candidates get their "mo-jo" -- confidence soars and strengths and skills shine through.
C Mahoney
Director of Talent Acquisition
YAHOO!
It's hard to believe that a job search program like this has not been available before now. Since the mid-80's my career has handled outplacement of literally thousands of employees. It also included assisting one of the mega outplacement firms with the creation of an in-house outplacement program for blue/pink collar workers, so I know what I'm talking about when I say that there is nothing like the Re-THINK! Job Search Program. This program addresses first and foremost the most important factors associated with a successful re-employment issues – a person's thinking. Re-THINK! hits a bulls-eye target in my book for addressing the crucial tactics that make the biggest difference in shifting people's ineffective paradigms. It includes expert advice from Career Advisor Richard Bolles and Networking Guru Dr. Ivan Misner. Had this program been available when I was a Vice President in HR for a Fortune 100, it would have been a no brainer to provide it to our laid-off employees, and of course, my CFO would have loved the ROI.
D Willer, SPHR, PCC
Certified Executive Success Coach
The 2003 International Coach of the Year
I would without hesitation recommend the Re-Think! Job Search Program. I went through this program myself and personally loved the experience and I was not even on a job search. It lays the groundwork for any displaced employee. It allows them to shift their mindset into a positive frame of reference. Everything they do in the job hunting process is impacted. It translates into a better way to present themselves when networking, their resume is more effective, their cover letter is full of value add, and their interviews are more powerful.
Re-THINK can be utilized for anyone who wants to clear the clutter, and breakdown the barriers as they shift to a positive framework. If the foundation is strong, then every step of the job search is a more positive experience. As a hiring manager, I favor a candidate that has a positive "can-do" outlook. The norm today is interviewing candidates that have been battered. For many displaced employees, they have not been on a job search for five to ten years and in some cases, longer than that. It is difficult for them not to come from a posture of fear. They are demoralized and angry. They often are stuck in anger and fear that permeates their ability to bounce back. This means longer unemployment for them, and for the company.
Let's face it; it is a tougher landscape for people who have been laid off. They need to constantly be reassured and understand that it is not about them. The Re-THINK program, from the very first session, starts shifting and embracing the opportunity to learn and to benefit from all that they are learning. They feel good and then they quickly learn to feel "great" about who they are and what they have to offer their next employer. It is very powerful!
I can see how even the employees left behind, the survivors, can benefit from the Re-THINK program as they learn to how can they embrace their new responsibilities. The Re-THINK program helps anyone to regain their footage and regain momentum. The results are more positive all the way around. Bottom line, I cannot say enough good things about the Re-THINK program.
P Dully
Director, Human Resources
The Re-THINK! program is unlike anything else I have seen for job seekers. Much of my volunteer time is spent working with people who put enormous energy into finding a new job but they end up getting poor results. Why? Fear and lack of confidence. This program teaches candidates how to approach a job search from the inside out! It is full of tips and techniques that are practical and yet, life changing! Anyone who uses this series the way Donna recommends WILL find success in a way they have never found it before.
K Lehmann
HR Professional and Corporate Trainer
Donna is wonderful! One of Re-THINK!'s greatest benefits is helping job hunters focus on specific areas, teaching them to take actions to get a great outcome in their job search. Donna is tuned in to what beats at the heart of people. She has provided guidance and has encouraged people to pursue and accomplish goals they probably would never have set for themselves. Donna has provided me with tools that have equipped me with effective ways to relate to people more than ever before and now I teach these powerful tools to everyone in my life. Because of Donna, I have found a new freedom to communicate with people in a positive light.
D Grant
Director of Human Resources/ Global Business Partner
Fairchild Semiconductor
Recruiters
As a Recruiter, I see how people feel so down about themselves when they have been laid off. They believe they are part of the problem. Even in interviews where they are upbeat on the surface, their true passion and pride is missing. The Re-THINK! Job Search Program gives job hunters tools that change things at the core level. They learn about the valuable person they are and what they bring to a company. They instantly experience self-acceptance. For many, this is a first time experience. From here, their experience of their job search changes.
D Hiner
Senior Recruiter
I have known Donna Fedor for close to a decade as a peer recruiter, candidate, coach and friend. We started as "fellow recruiters" at a well-established staffing firm in California. Donna moved on to start her own consulting firm; specializing in recruiting, training and coaching. Shortly there-after she recruited me away and placed me with a very successful medical device company in Silicon Valley.I wasn't looking to make a career change but with Donna's motivation and experience, she helped me to explore the opportunity, make the shift and I made the best career change that I have ever made in my profession..
"Donna truly understands the business of people".
Donna has evolved her expertise as a career coach and truly empowers people, helping them make positive and amazing shifts in both their personal and professional lives. I am always amazed at how she can take a situation, help you "chew on it" and "guide you" to draw out successful and motivational solutions.
The guidance and tools that Results Thinking Solutions provides for people are "long overdue" and with my 25+ plus years in sales and recruiting, I have never seen anything like this in the industry. Results Thinking Solutions will change the way employers and the unemployed look at making the shift for an "empowering new change". Donna provides motivational expertise and guidance that is immeasurable and this is the best outplacement program that I have ever seen.
C Holmes
Senior Corporate Recruiter
Intuitive Surgical
Donna Fedor is the embodiment of success.  I first became acquainted with Donna, as she was founding her recruiting company, Affinity People Solutions, and simultaneously launching her coaching business.  The results of her success in those endeavors speak for themselves.
Donna strives to be the best at everything she pursues and reaches way beyond what anyone could ever imagine.
What I see happening with her newest program, Results Thinking, is that she has found a way to bottle up the best of everything she has learned about personal and job search success and is offering it to the public in a format that will truly transform anyone who has the opportunity to participate in it. 
C DORIGAN, CPC
President
Dorigan and Associates
Donna inspired me to become a recruiter the very first time I met her as she saw the potential in me to do a job I'd never done before! She taught me what takes to be a strong recruiter and then helped me to get hired. I was able to work with her for several years and have continued to consult her regarding my career and those things I don't yet know I'm capable of! The qualities that make Donna so good are her never-ending tenacity to see something through to a successful end, her bold spirit, and willingness to see past a resume or appearances. She's always been a natural at coaching and caring that people can in fact achieve what they want, both personally and professionally. Even to this day, after ten years of recruiting, I know that when I need someone to help me to get focused in the right direction, she is the best resource.
D KAISER
Senior Recruiter

I have known Donna for over 5 years as a recruiter colleague and a mentor.
Whatever Donna does she commits 100% of herself. She is the first one to share helpful tips and will always keep you on track as your accountability partner.
As a recruiter, she has always been extremely successful in her placement of the right candidate for the right job.
Donna is a natural coach. I would recommend her highly. You just have to follow her lead and you too will be a success.
C FASSLER
President/Chief Talent Officer
TSS, Total Support Services

I highly recommend Donna Fedor! I've had the pleasure of knowing and being affiliated with her in a Mastermind program for the past 3 years. I've seen her progress from Owner/Recruiter to Global Corporate Trainer, helping many along the way (including myself). Her core desire is to stand with integrity and be an everyday hero for others, inspiring them to be the best they can be. It works every time!
L CORBIN
President
Recruiters Network, Inc

Program Participants
The Re-THINK! Job Search Program was a smart program that taught me to stop thinking in a way where my thoughts were going in circles. When I learned to Re-THINK!, I adjusted my thoughts moving directly in line with what I wanted. Once I learned this, I had a completely new experience of what was possible in my future.
As an HR Business Partner, I have experienced many people going through a lay-off. People often think it is their fault. For many, their life evolves around their job so when they are laid off, they feel like they have lost their life. There is such a void.
In this program, they have a chance to look at their next job and their life in an empowered way, while they are moving forward. The Re-THINK! program keeps them always looking ahead. You cannot drive effectively looking through the rear view mirror and unfortunately, that is what many people do.
I recommend this program as it helps laid off employees immediately get into action on their job search while they are increasingly feeling better about themselves. It really taught me everything I needed to move forward was already inside of me. I feel very fortunate to have gone through this program.
T Phillips
Re-THINK! participant, HR Business Partner
Symantec
The Re-THINK! program helped me immensely when I was going through the interview process. Learning to Re-THINK! reminded me to believe in myself. I learned to communicate my strengths and to develop a mindset that set me up for a positive outcome. I didn't even realize that I de-valued myself in the past. Once I got clarity on the value that I provide for a company, I could focus on what I really wanted and it was at that point that I could see what the right fit was for me. I felt more powerful than ever before and on an interview, I did better than four other candidates that had more experience. The value I bring was exactly what they were looking for in their Director of IT opening. I was hired!
J Wuerch
Re-THINK! participant who found a new job as a Director of IT
I GOT THE JOB!
Thank you so much for your help during my job search process. I was motivated by the presentation. You helped me prepare and focus. Within a few weeks, I was interviewing with 3 companies and having discussions with a few others. I was very confident. You helped me nail my interviews!
V Guiragossian
-downsized employee who found a new job as a Director of Creative Services
Working with Donna has been (and continues to be) one of the most empowering and fortunate experiences in my life to date. The accessible manner in which she delivers her success coaching and course content is the best I have encountered - bar none. For a disenfranchised and discouraged job seeker in today's depressed economy, she is a bright light offering renewed hope and concrete methods to distinguish oneself from the masses. Donna provides the key to turnaround any organization or individual.
C Bruce
Re-THINK! Participant, Office Manager
Each week, I look forward to our Re-think Power Calls. Donna is such an accomplished mentor, who communicates methodically. She truly walks the talk. After having experienced a difficult set back, when I was laid off, I felt shattered and in a state of shock. I was unable to see the big picture that I had become so attached to my job.  Thanks to Donna, and her understanding patience and encouraging support, I learned how my willingness to focus my thoughts in a positive direction along with believing, I can achieve what I want.  The real power is in me! Through constant daily practice, along with her weekly reinforcement coaching and practice exercises, I know I am in a better place. Working with Donna is like having your own personal coach. If you have never heard Donna speak, either in person or on a group coaching call, I highly recommend you do so. She has true passion for the joy of living and tons of energy to teach you the tools you need to transform your life. Thanks, Donna, for everything!
B. Deen
Re-THINK! Participant, HR, Benefits Manager
From my perspective, I appreciate Donna's outstanding achievements in business, her highly sought talents as a recruiter, and her consummate skills as a coach. I regard Donna's teaching and coaching as absolutely extraordinary and powerfully effective: engaging, inspiring, good-humored, generous, enrolling, affirming, energizing, content-rich, and results-oriented. To participate in a program with her is to receive a priceless gift that keeps on giving.
R Coffing
Re-THINK! participant, veteran of coaching and counseling
Laid off employees go from feeling frustrated with the circumstances
to fresh new thinking that leaves them empowered and effective in their job search process.
A job hunter quickly changes her paradigm from feeling pessimistic about her job search. "The Re-THINK! program offered a relief from my old pattern of thinking. Now, I am happy to report, everything in my life has improved." -M Germano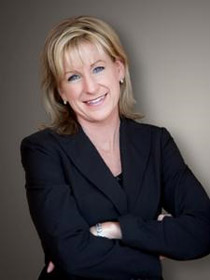 Donna Fedor
Founder of Results Thinking Solutions