Sign up for
Uplift You
Resources & updates
to support your spirit!
Name:

Email:

Title:

Inspiring YOU
so you can inspire
& uplift others!
The Re-THINK
Job Search Program
This unique and effective Outplacement Program is designed to empower downsized employees in their career transition. This program is a self-paced audio program taught by sought after training expert Donna Fedor.
What's included:
The Re-THINK! program comes packaged in a beautiful professional organizer that can be used when going to an interview or networking meetings.
Audio program – 10 strategically planned CD's take participants through an experience where they progressively learn to improve their thoughts and retrain the way that they respond to life's twists and turns. The session layout can be reviewed below. Each of the 10 CD's are approximately 60 minutes in length.
Plus they will get Two Additional Bonus Audio Sessions.
A powerful, comprehensive, 160 page workbook designed as a companion workbook to complete with the audio program. The workbook gives the participants effective exercises that move the participants forward in their job search, processing their emotions, rebuilding their confidence allowing them to take effective action immediately.
Re-THINK! Power Calls – A full 12 months of weekly interactive group coaching calls with a Results Thinking Solution's Trainer. These calls refresh participants and bring them back into their fully empowered state of mind. Anything negative that has happened throughout the week is released, and their spirits are renewed. "These calls are priceless."
Re-THINK! Web Connection and Forum – A full 12 months of access into the Web Connection. This is a website created just for participants providing them with up-to-date coaching call schedules, new lessons, audio recordings and replays, videos, tracking forms and goal setting tools as well as an ongoing list of new resources to assist them in their transition. There is also a special Re-THINK! Member's Support Forum where job seekers can connect, inspire, encourage and support each other as a community. The human connection is vital to a successful job search! They can even pair up with accountability partners to super-charge each other as the move in the direction of their next opportunity.
You also have the option to customize your package with a personalized message to your employees if you'd like to do so.
For corporate sales and bulk shipping, please contact our team directly to process your order through our office. We want to understand your specifications and timing.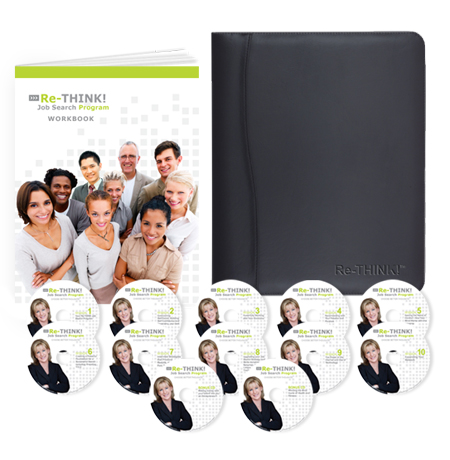 Program Curriculum
Session 1 -

Your Re-THINK! Job Search Program

Session 2 -

Overcoming Self-Doubt, Building Self Confidence and Expanding your Self Image

Session 3 -

Powerfully Working with Your Emotions

Session 4 -

Reconnecting with Your Passion and Purpose

Session 5 -

Seizing the Reins of Control - How Your Mind Works with the Universe

Session 6 -

Creating a Powerful Foundation for a Successful Search including Branding YOU

Session 7 -

Interview Strategies that Produce Results, and Are Fun, Too

Session 8 -

Upgrading your Job Search Strategy and Skills

Session 9 -

The Power of the Internet and Use of Technology

Session 10 -

Expanding Your Network
Plus BONUS audio programs:
BONUS -

Making Money with your Talent! Are you an Entrepreneur?

BONUS -

Winning the Mind Game of Health and Fitness
FEATURED GUEST



Richard N. Bolles, Author

"What Color is Your Parachute?"
The best way to learn the importance of using effective job search strategies is from the legend himself, Richard Bolles. He is the author of, "What Color is your Parachute"; the most popular career-planning and job-hunting book in the world. This book has sold 10 million copies in 20 languages.
Richard Bolles has guided millions in their quest for not only the right job but also the right life. He first published the book in 1970, and he has revised, updated or rewritten this world-famous book every year. Through this book Richard has helped people adapt to tremendous economic and social change and it remains the "enduring job search bible," according to Business Week magazine.
Participants get to listen in as I ask Richard, our featured guest, questions on important issues on the minds of today's job seekers in our session on "Job Search Strategy".
FEATURED GUEST


Dr. Ivan Misner, Author

"Networking Like a Pro"
I have the pleasure of announcing a very special guest who participated in the Re-THINK! Program to share his wisdom on networking - Dr. Ivan Misner.
Dr. Ivan Misner is the Founder and Chairman of BNI, the world's largest business networking organization. Called the "Father of Modern Networking," he has written eleven books including three New York Times bestsellers. His newest book is called "Networking Like a Pro: Turning Contacts into Connections."
Participants get an inside seat as I interview Dr. Misner on his top insights and strategies for being a master networker - you'll hear his TOP strategies for using networking to get interviews and reaching people of influence to create a strong network in our session on "Expanding Your Network".
You'll learn networking techniques to get your next job, leverage your contacts, and much more.
Don't miss this chance to have access to one of the foremost worldwide networking experts.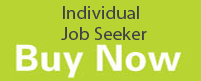 NEW! SPECIAL EASY PAY PROGRAM